Trial firm secures unprecedented honor from Texas Lawyer magazine readers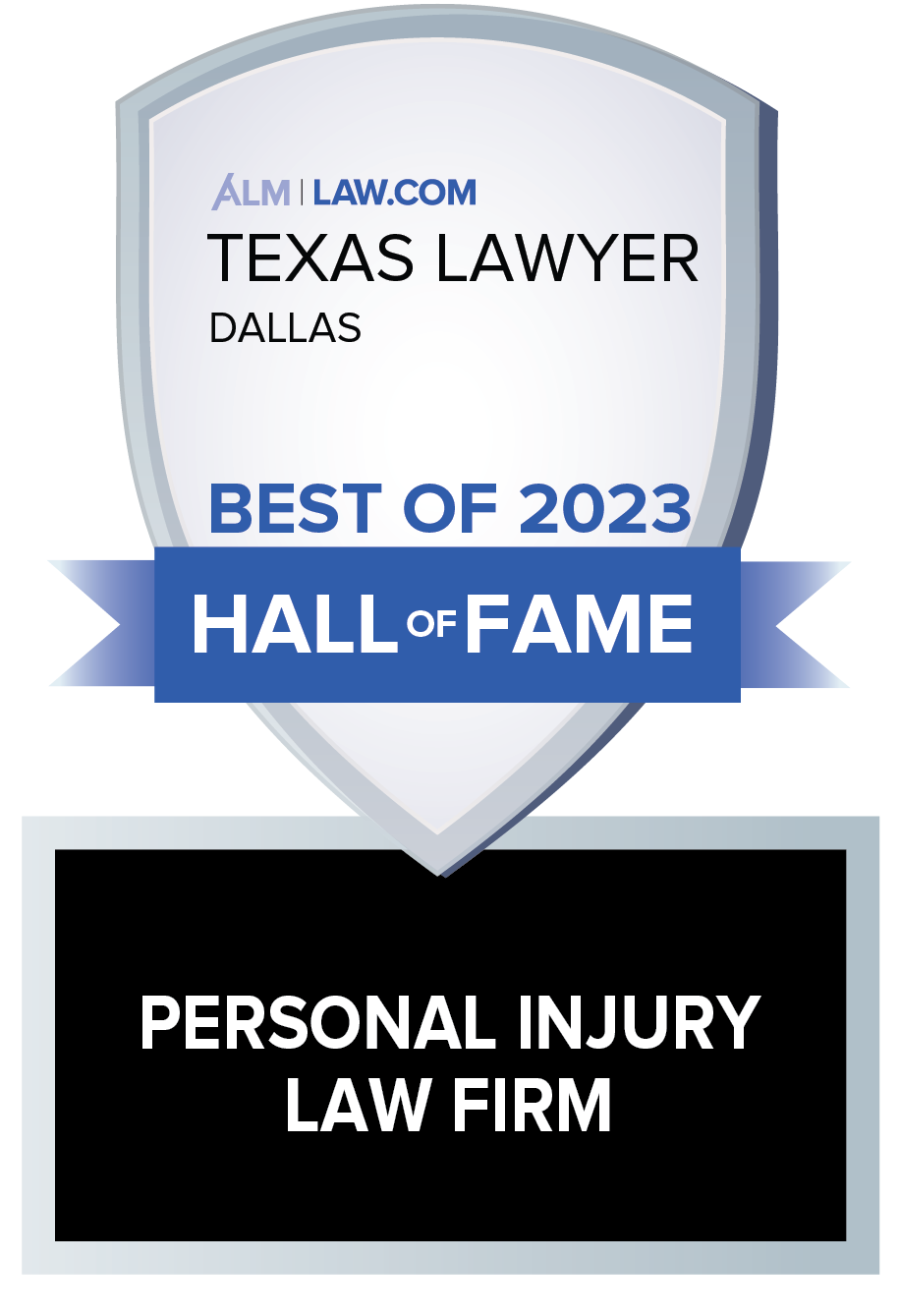 DALLAS – For a fourth consecutive year, Lyons & Simmons, LLP's focus on results has earned the trial firm a place among the top personal injury law firms in Dallas by readers of Texas Lawyer magazine.
Lyons & Simmons is the only Dallas firm to be voted into the top three each year since the magazine added the personal injury designation to its annual "Best Of" survey in 2020. Based on its repeat recognition, the firm earned a place in the Texas Lawyer "Best Of" Hall of Fame in 2022. The "Best Of" reader survey was launched in 2010 to identify the top legal products and service providers in Dallas, Houston and Austin/San Antonio.
"We take our clients' trust very seriously. These are individuals and families oftentimes facing life's worst adversity, and they rely on us to help make things right," says firm co-founder Michael Lyons. "Our dedication goes beyond financial recovery. It is also about supporting our clients and helping to force change."
With a focus on large, complex personal injury and wrongful death cases, Lyons & Simmons has a reputation for record jury verdicts and settlements.
In 2021, the firm obtained the largest verdict for a wrongful death case in Midland County history. In 2022, the firm obtained an eight-figure verdict for a woman left a paraplegic due to delays in ER care. The trial win was recognized as Texas' second largest medical malpractice verdict of the year by Texas Lawyer and American Lawyer magazines and was named one of the "Most Impressive Plaintiffs Verdicts of 2022" by Courtroom View Network.
Lyons was part of a trial team that obtained an $860 million verdict in Dallas County involving a tower crane collapse that killed a young Dallas woman. The firm also currently serves on the plaintiffs' executive committee for In Re: Astroworld Festival LitigationMDL, which includes lawsuits stemming from the 2021 Houston mass casualty tragedy that claimed the lives of 10 young people.
"Since day one, the well-being of our clients has been paramount," says co-founder Christopher Simmons. "When you accept that responsibility, you find you work that much harder. Ultimately that dedication is reflected in the consistency of your results."
Earlier this year, the firm was recognized as a finalist for The National Law Journal's Elite Trial Lawyers awards based on its record of exemplary success on behalf of plaintiffs involved in catastrophic injury litigation. It was the firm's second ETL finalist designation in the past three years.