Oilfield Accident Attorneys
For those who work in the oilfields, you and your family are dependent on your health and safety. Your ability to do your job depends on being fit and having the confidence that your employer is following the rules and regulations necessary to maintain a safe work environment.
When you or your loved one is in an accident on the job that results in a serious injury or death, our attorneys can represent your interests.
Going Above & Beyond for Our Clients
Lyons & Simmons is a law firm that goes the extra mile. We use state of the art technologies and know-how to investigate and help visualize complex and tragic consequences of neglect or malfeasance. For example, when lax rules and regulations led to the death of a man at a drilling rig near Quanah, Texas, our team created a computer animation to accurately depict the manner in which he was killed.
Click the image below to see some of our courtoom innovations and technologies: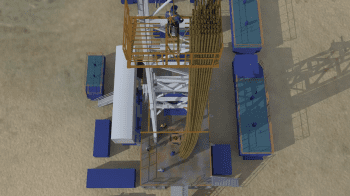 Trial Lawyers Who Understand the Oil & Gas Industry
Lyons & Simmons is committed to holding those who cause oilfield accidents accountable for their actions. We've assisted hundreds of roughnecks, rig hands, tool pushers, drillers, company men, mud loggers, truck drivers, and other oil field workers through aggressive and innovative representation. We understand the industry, we understand our clients' needs, and we can help.
Click the image below to watch attorney Michael Lyons advocate passionately on KJRH-TV on behalf of our client, who was killed in a gas well explosion in Quinton, Oklahoma. You can also read the lawsuit filed by clicking here.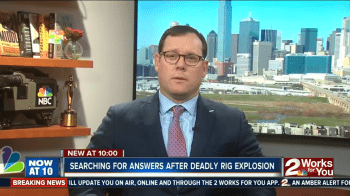 Oil & Gas Law – Our Practice Areas
Finally, Lyons & Simmons expertise in this area transcends oilfield accidents. The firm also handles a broad spectrum of business-related issues in the oil and gas industry. These include:
Royalty disputes
Pipeline condemnation
Eminent domain issues
Mineral rights
Pooling disputes
Surface, subsurface, and seismic trespass disputes
Securities litigation involving oil & gas investors and promoters
Surface use disputes and environmental contamination
Reservoir contamination disputes
Complex indemnity issues
Breach of contract disputes involving Joint Operating Agreements
Master Services Agreement disputes
Adverse Possession claims
Nuisance claims involving oil and gas operations
Surface owner damages

Contact us to learn more about what we can do for you!